Next week will be Year of the Monkey come, it is also the time for members' gathering, sending new year blessings with other AWC family members! There are groups of Members from the Mainland specially will come to HK and hold a New Year dinner gathering on the 2nd day of CNY. They will be gathered at the Tao Heung restaurant in Mong Kok to enjoy their reunion gathering! The 15th day of the first Lunar month is the Lantern Festival, Shanghai members will carry out dinner on the day before to celebrate it. Moreover, Guangzhou members will organize another New Year dinner too in the end of February to greet each other in the festive year.
On the other hand, the movie "From Vegas to Macau III" will be showing on theatre starting from 6 Feb (Sat), members from different places will organize movie seeing activities by block booking theatre houses to support Andy! Members from the other places, let's gather to enjoy the movie and spend a happy and fruitful Year of the Monkey! Please visit
"Discussion Board"
for further details of
"
AWC Members – Affiliates Spontaneous Activities
".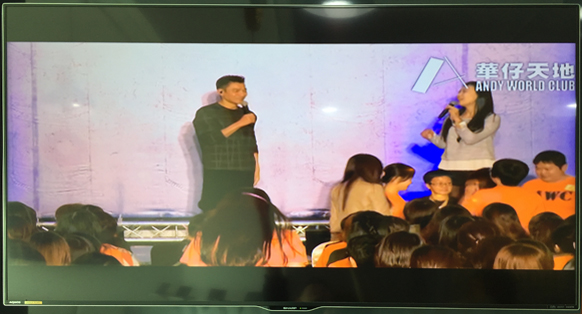 The video of "Dream Comes True (Taiwan) Gathering" will be shown starting from 1 Mar (Tue) till 29 Mar (Tue) in HK AWC. Let's come and share the joyful moments of this event in our centre.


Calligraphy Class - Regular script (Feb - May 2016)
Starting from 27 Feb (Sat), new term of Calligraphy Class will be held (Saturday class of total 10 lessons). It is a good chance for members learning Chinese quintessence and understanding more about the art of writing Chinese characters of the Culture of China. Besides that, members can also improve their Chinese writing themselves during the weekends!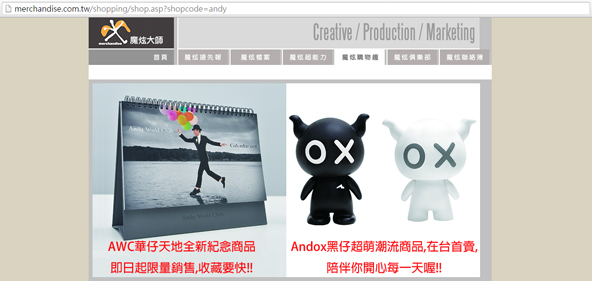 Andox and Box wish you all having good luck, good health, and happy life! In the beginning of the Lunar New Year, we are excited to bring you an exciting news! Our lovely products are now available on "Merchandise" - a Taiwan online shop! "Merchandise" is specialized in the sale of pop stars merchandises, our products will be released for sale together with AWC's products at the same time. Your supports mean a lot to us. People in Taiwan let's act and go shopping on "Merchandise" !
Last time we have introduced 3 items of our new travel series, now we are going to recommend you another 2 items – passport holder and backpack. The stylish black passport holder printed with Andox and Box pattern, its useful inlay can neatly keep your travel documents, currency, boarding pass, etc. safe. It is convenient for you to go on board that it is your must-have item when goes travel. Black backpack printed with pattern makes you look cool! Its straps are in comfortable design and it has inner and outer layers for you to keep your stuffs. It is also a trendy item for causal styling!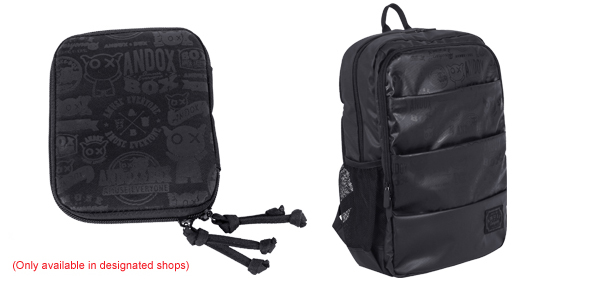 You now not only can find your favorite items of Andox and Box from Andox's Flagship online, AWC's online shop and the HK Design Gallery at Wan Chai but also from Kwun Tong e Plaza and Golden Harvest cinemas below.
Selling Points:
‧
Andox's Flagship

‧
AWC Online Shop
‧
NEW!
"Merchandise" Online Shop
‧HK Design Gallery at HKCEC in Wan Chai
‧e Plaza at Shop UC-39 at APM-Millennium City 5 in Kwun Tong
‧Souvenir Counters at Golden Harvest cinemas, "the sky" in Olympian City, cinemas in CityWalk and Tsing Yi