Cancellation Announcement
---
2020-01-26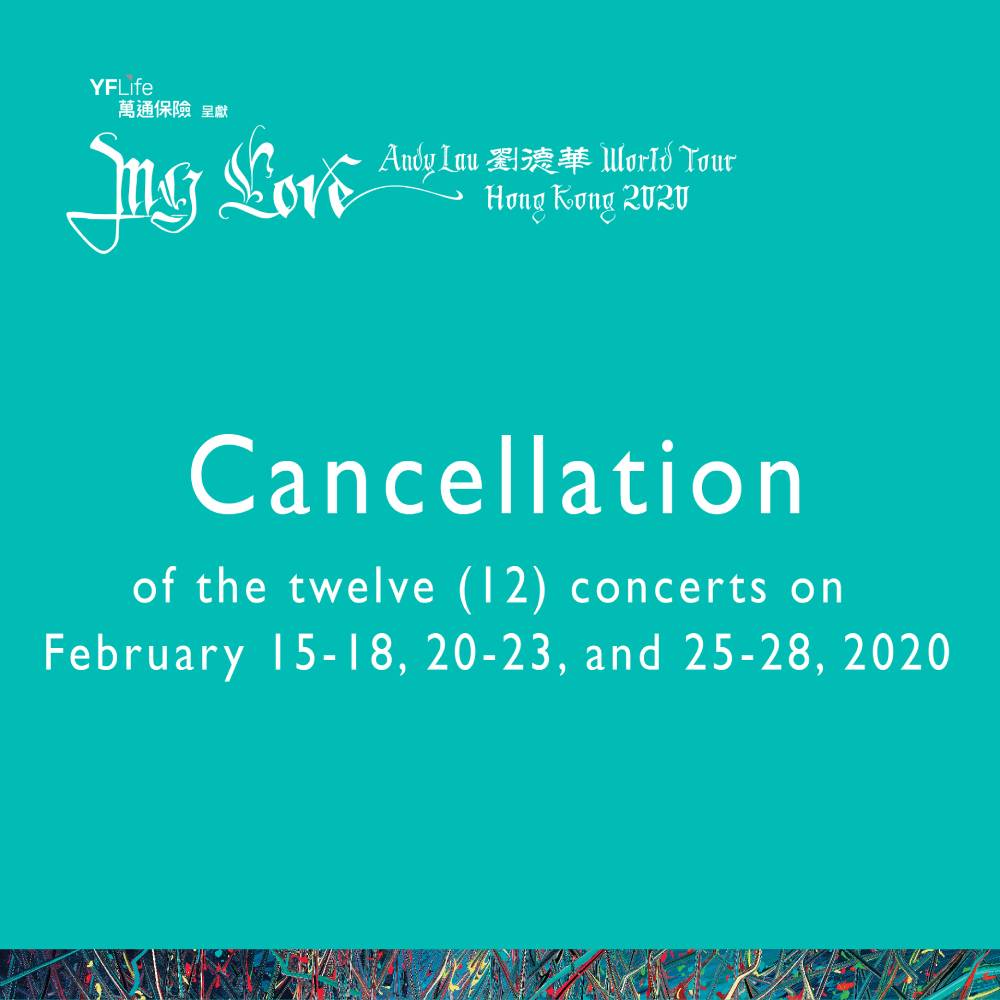 YFLife presents My Love Andy Lau World Tour – Hong Kong 2020 
Cancellation Announcement 
In view of the latest development of the new coronavirus epidemic, and to protect the health and safety of the audience, the organizer decided to cancel the twelve (12) concerts on February 15-18, 20-23, and 25-28, 2020.
In addition, the exchange/collection of tickets originally scheduled to be held at Kowloonbay International Trade & Exhibition Centre from January 29 to February 7 , and at the Hong Kong Coliseum from February 10 to 22, will also be cancelled.
We apologise to all those who have purchased tickets in support of Mr. Andy Lau. 
Please keep your concert tickets. The organizer will announce refund arrangements on the official website and social media platforms of My Love concert shortly.
We regret for any inconvenience caused. 
Topman Global Limited 
Enquires:
My Love official website and social media platforms:
1)My Love official website:
https://concert.andylau.com/
2) Facebook:
https://www.facebook.com/MyLoveAndyLauWorldTour/
3) IG:
https://www.instagram.com/myloveandylauworldtour/
4) Weibo:
https://www.weibo.com/6598879485/